Nakto Super Cruiser 500W Fat Tire Electric Bike
Status: IN-STOCK - Ready To Ship
Do you want a Fat Tire electric bike that doesn't sacrifice power, fashion and style for stability, durability, safety, and comfort? One that will last and is adjustable just as you require it for your own road, trail, beach and snow adventures?
The Nakto Super Cruiser 500W Fat Tire Electric Bike comes with a 48V 12 AH Lithium Battery so you'll have rechargeable power on hand to get where you want to go
Nakto's Fat Tire features fun and fashion alongside practical durability, so you don't have to choose between adventure and practicality.
This Fat Tire electric bike is built with high-strength steel and treated with high-quality automobile paint so you won't need to repair or replace it for years to come
The ride, tires and saddle are designed with safety, stability and comfort in mind, so you'll never have to end an adventure early due to fatigue
Safety features abound so you'll feel confident riding the Super Cruiser 500W Fat Tire on roads, trails, beaches and snow.
This bike can go up to 25 - 28 miles per hour!
Lithium Battery
The 48V 12AH Lithium Battery on Super Cruiser Fat Tire charges within four to six hours, so an overnight or half-day charging session sets you up for adventures just about wherever they take you. The battery delivers up a range of 20 to 25 miles so jaunts in your neighborhood and beyond are within reach on a single charge.
Fun, Fashion and Practicality
The Fat Tire features a 4" wide 26" tire for a fun, cushioned and stable ride on the beach and in the snow. Its powerful and attractive design is coupled with a 500W motor delivering real power to those fat tires. That power is easily controlled with a Shimano six-speed derailleur and powerful brakes so all your adventures stay fun, not get dangerous.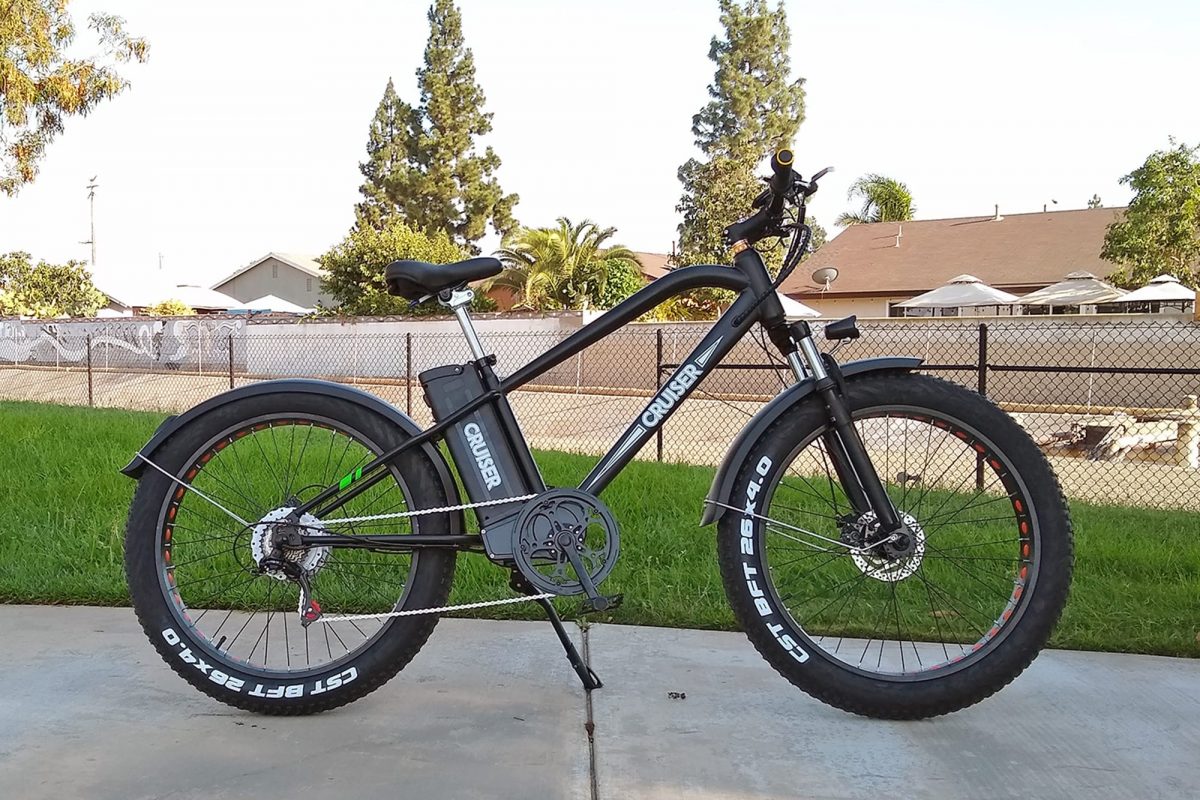 High Strength Steel and Car Paint
With its high strength carbon steel and paint like that used on automobiles, the durable Nakto Super Cruiser will last for years, so you won't have to think about replacing it any time soon.
Safe, Stable and Comfort
Fat Tire riders are not all the same height and weight, but they all need to be comfortable and to ride with a sustainable safe posture. The Super Cruiser Fat Tire's saddle height is adjustable so you'll always be in a commanding position. The front shock suspension helps you enjoy your ride while still permitting you to sense the terrain so you'll experience the adventure you sought.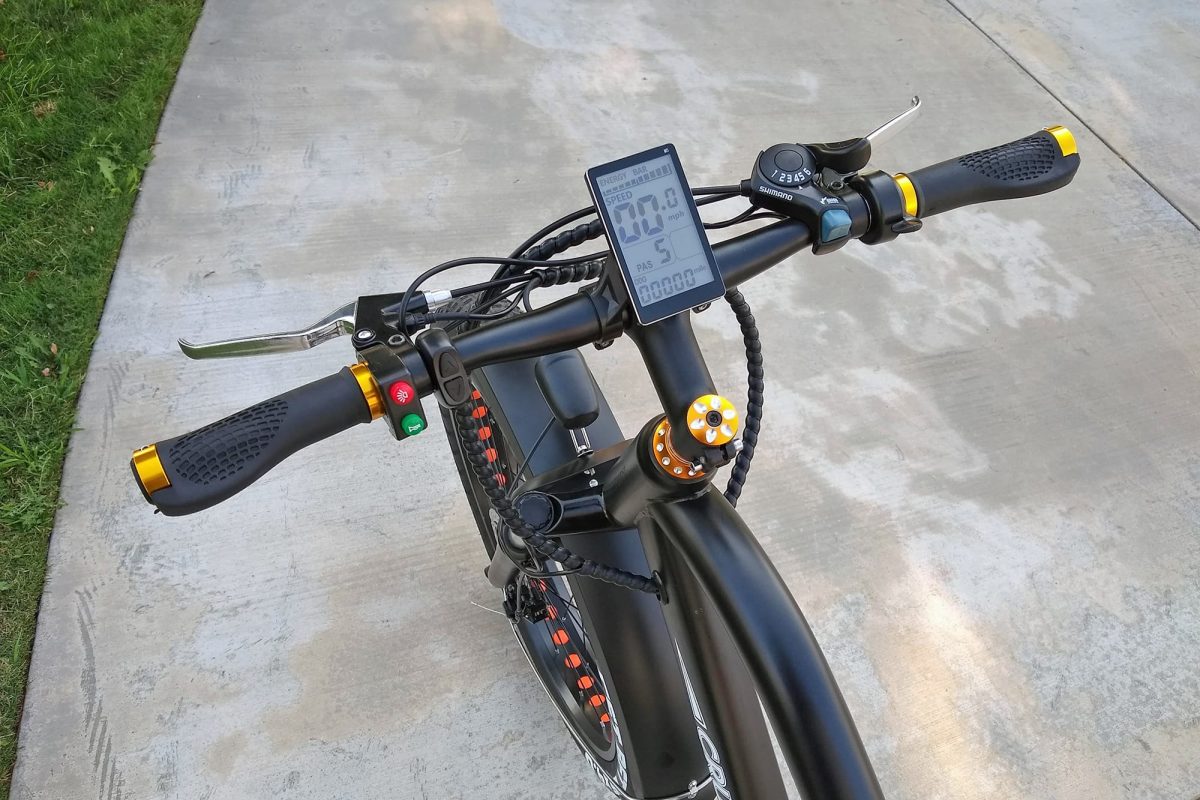 Safety Features
The Nakto Super Cruiser Fat Tire is equipped with a high-definition LED headlight, powerful brakes, a brake motor safety cutoff, and a kickstand so you'll feel — and be — safe while traveling in any light or conditions while slowing and stopping, and even while and after parking.

Motor: 500W Brushless Motor 

Frame: Steel
Battery: 48V 12AH Lithium Battery
Charging: 4-6 hours
Range: 30-35 miles
Derailleur: Shimano 6 Speed Gears
Net Weight: 65 lbs
Weight capacity: 250 lbs
Tire: 26" x 4" Fat Tire


NAKTO

 

LIMITED 1 YEAR WARRANTY:
All Nakto's electric bikes

 

are

 

covered under the manufacturer's 1-year warranty for the original owner against all manufacturing defects.
This includes main bike components: motor, battery, controller, throttle and PAS system.
Parts are warranted to be free from manufacturer defects in materials and/or workmanship for a 1 year period from the date of original purchase.

NAKTO FAT TIRE E-BIKE CRUISER 26"
Simple Assembly Step By Step:
Free Offers Included With Purchase:
FREE Shipping (up to $497 Value)

FREE Pre Delivery Inspection ($29 value)

FREE Shipping Insurance ($100 value)

FREE Pre-Delivery Notice ($19 value)

FREE After-Sale Support ($99 value)
Total FREE Value over $900 - Hurry Up! Sales End Today!
Order a Fat Tire Electric Bike Nakto Cruise today from ElectricZip.com. Free shipping. Order today!